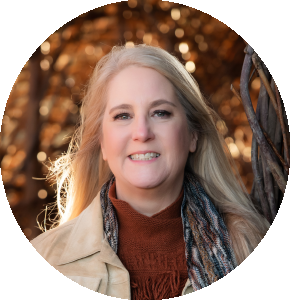 Kimberly Barry NMLS #53711
Kim has been in the mortgage business since 1991, working in both Wholesale Banking and Retail origination. She has years of experience in FHA, VA, USDA, Freddie Mac, Fannie Mae, Jumbo, and HECM Reverse Mortgages.
Kim is an honors graduate holding two Bachelor's Degrees in History and Pre-Law with a minor in Business from the University of the Pacific. She went to UOP on a full academic scholarship. She studied abroad at the University of York, England and made the National Dean's List upon graduation.
Kim takes continuing education very seriously and has taken dozens of mortgage classes in addition to the continuing education required by law. Some of these classes include Underwriting the Self Employed; Underwriting Appraisals; Foreclosure Law; FHA Reverse Mortgage; Home Owners Insurance; Mortgage Insurance; VA Underwriting; FHA Underwriting; Fanny Mae and Freddie Mac Underwriting.
She is involved with 4-H Horsemanship, Volunteering with the Oregon Humane Society, and volunteering at a High School assisting college-bound students in applying for scholarships and grants. Kim is happily married and the mother of 3.
Branch Manager, Mortgage Banker
Licensed in OR, WA
Office: 503.515.2309
Cell: 503-356-2241
Fax: 503.210.9595
kimberly.barry@apmortgage.com
Super Happy with APM! Excellent customer service and remarkable response rate. Top Quality, highly recommended.
We initially chose this office for the location, right across the street. We had no appointment, just walked in, and we were glad we did. Kimberly was welcoming, and we got most of the work done on that visit. The process was a nice mixture, because we could sign documents at home, but run across the street with any questions or concerns. The staff was friendly and helpful, overall a good experience. Would recommend.
We were very impressed with American Pacific Mortgage during our refinance of our current home. The whole office worked together seamlessly so that there were always multiple people available to answ…er questions or assist us. Kim's vast mortgage knowledge and understanding about the self-employed was a tremendous help in our gathering and organizing of our business information. She kept us informed every step of the way.
Kim was able to give us the shortest possible closing date due to her tireless efforts. At our signing there was a minor error (not due to American Pacific Mortgage). Kim was able to heroically get to the right people on the phone, have the corrections made and new papers generated within a few minutes. Without her efforts the signing would have been delayed at least another week.
Thank you so much Kim and Michelle!